Harmony Kite 12M
H12M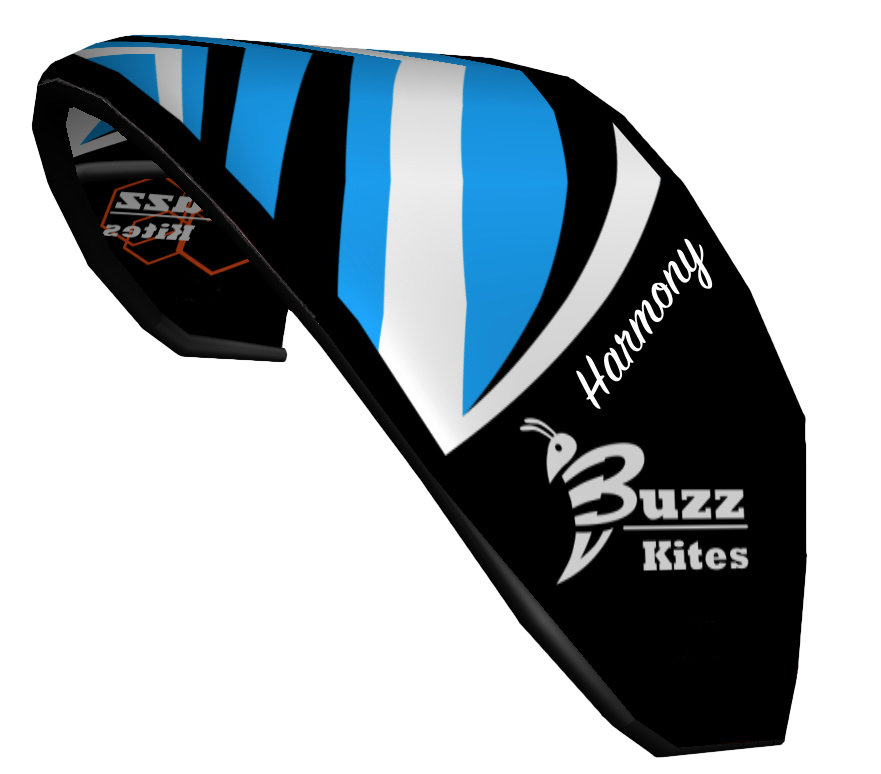 Suitable for men 100kgs + in 15 to 30 knots, or a lighter wind kite for women. The 12M harmony kite performs well in winds over 14 knots for all riders. As the wind picks up further, you will find yourself getting ready to change down to to smaller kite depending on your weight and skill level. This kite offers rock solid performance with a ton of boost in for those who like to jump. (who doesn't?) If you put it on the advanced bridle, it's pretty fast through the air and offers a ton of fun! This is our go to kite if the wind is up and down a bit because we like to ride comfortably through those lulls!
It's a very well made kite that you will feel comfortable riding from the moment it goes into the air.
An awesome start to your quiver!